Walk away now and you're gonna start a war.
a Fringe/V crossover ficmix



Remember those adorable pictures of Anna Torv and Elizabeth Mitchell at Comic Con? They are what started this crazy thing. Somewhere along the way this created a mind of it's own and it couldn't be stopped. I spent a lot of time working on this so if you like it please drop me a comment. ;)

---

There is a third universe they don't find out about until much later, when a war (neverending and desasterous) has been going on for months, years. Peter is the first one to cross over. 'Like father like son', they wisper and it sends shivers down his spine. Of all the strange things he's seen over the past year (shape-shifters, melted brains and oh, Mr. Papaya), alien catches him by surprise. 'There really isn't a point where things just can't get weirder, is there? ' Visitors. That's what they're called and he isn't surprised that his father (biological that is, but who can tell, really?) has known about them from the beginning. 'Many warriors of the inevitable confrontation are among us now - but before they can be considered soldiers, they must be regarded as recruits. And the expectation must be that they shall be unwilling.'

There are no alternate versions of them here, wherever the hell here is. Instead there's a group of people, like them thrown together by circumstance, and yet steadily growing together as a team, a family. He misses home so badly these days, which scares him more than anything.

'Fascinating', he hears Walter say when he and the rest of them arrive months later, when he has already fallen for the other FBI agent. It goes like this: Broyles finds his counterpart in a V of all things, Walter and the priest banter a lot and Astrid sneaks out into the night with Joshua. Peter pretends not to notice the way Olivia observes them, jealousy sparking with every glance.

There's rumours that Anna, High Commander of the V's, is planning something with Walternate, but it isn't until Peter joins Hobbes - lonesome, grumpy Hobbes, that reminds him so much of himself - and Erica on an undercover mission that he believes just how evil they are. Later that night he dreams of needles piercing a thousand times into his body until he wakes up in cold sweat wishing he'd never believed Olivia that she had his file to begin with.



CRYSTALIZED - THE XX
You've applied the pressure
To have me crystallized
And you've got the faith
That I could bring paradise

I'll forgive and forget
Before I'm paralyzed
Do I have to keep up the pace
To keep you satisfied

Things have gotten closer to the sun
And I've done things in small doses
So don't think that I'm pushing you away
When you're the one that I've kept closest

I AM TRYING VERY HARD TO BE HERE - AFI
No one's from here, no one my dear, not even the trees.
So change your name, just keep your face. We're temporary anyway.
Before you came we played this game in our masquerade.

What was your past?
When was the last time that you recall someone you knew
was someone who asked nothing of you?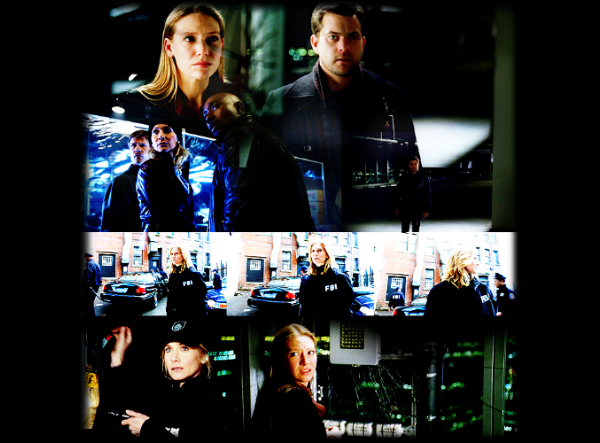 START A WAR - THE NATIONAL
We expected something, something better than before. We expected something more.
Do you really think you can just put it in a safe behind a painting, lock it up and leave.
Do you really think you can just put it in a safe behind a painting, lock it up and leave.
Walk away now and you're gonna start a war.

Dollars And Cents - Radiohead
There are things to talk about
Be constructive

There are weapons, we can use
Be constructive
With your blues

Even when they tore the wall down
Even when they tore the wall down

Why don't you quiet down?
Why won't you quiet down?
Why don't you quiet down?
Why won't you quiet down?
We are the dollar and cents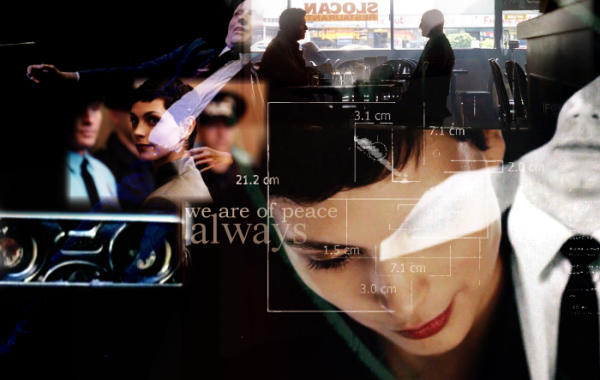 CAMERA - EDITORS
once we have black hearts,
then love dies.

look at us through the lens of a camera,
does it remove all of our pain?
if we run they'll look in the back room,
where we hide all of our feelings.

i'll just close my eyes as you walk out.

THE FINE ART OF POISONING ENEMIES - JILL TRACY
The vengeful must play their part
A friend to the bitter end
Or so they say

Nice and slow
Misfortune will flow

Peril in the nursery
It seems a tainted pastry
One bite what a dreadful fright
She was such a delicate little dish



CAVALRY - MIDNIGHT YOUTH
A proper cup of coffee, from a proper coffee shop, was all I needed to get a little purpose in life
Well the reasons are clear, my bearings aren't there, my compass points me in the wrong direction all night

But when the cavalry comes, you'll find us lookin for a reason, to break down these walls and jump
When the cavalry comes, you'll find us lookin for a reason, to show you the brave don't run, don't run

A RUSH OF BLOOD TO THE HEAD - COLDPLAY
I'm going to buy a gun and start a war
If you can tell me something worth fighting for
And I'm going to buy this place, that's what I said
Blame it upon a rush of blood to the head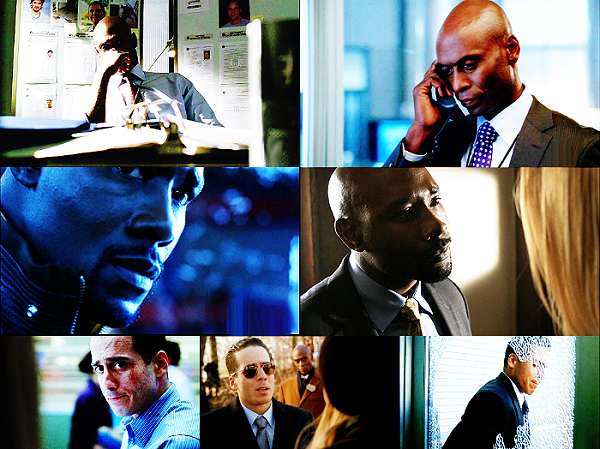 WINTER BONES - STARS
You say "Is this a war?"
Hardly, and then you hit a wall
Honestly, you wan't to know but you can't
I believe, I want to believe, in anything

Can I come to your house?
I'm caught in the ropes and the wires
The sun settles hard in the south
Winter lives in my bones

It's all I've ever known.

LOVE VIGILANTES - IRON & WINE
Oh, I flew through the sky and my convictions could not lie
For my country I would die and I will see it soon

And I want to see my family
My wife and child are waiting for me
I've got to go home
I've been so alone, you see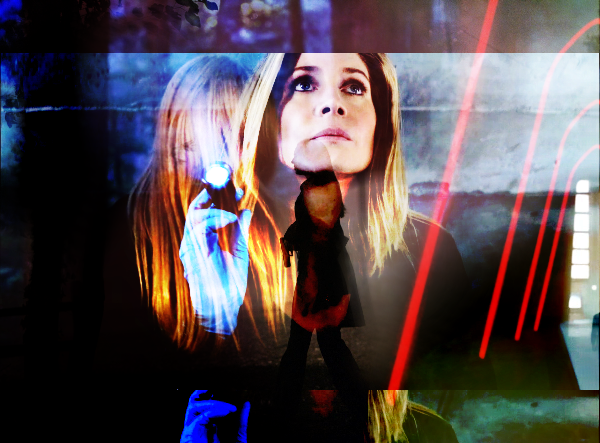 DANGEROUS & SWEET - LENKA
I know that you are just like me, oversensitive.
Well I ordinarily breathe.
Taking everything for much more than it means.
Well it's dangerous, and it's sweet.
Cut us and we bleed.

I should put on my armor the next time I see you
So I won't be harmed. I know I can shoot my own arrows.
Im sorry I hurt you.
I know that like me you can be oversensitive.

RADIO WAR - IRON & WINE
Did the wine make her dream
Of the far distant spring
Or a bed full of hens
Or the ghost of a friend

All the while that she wept
She had a gun by her bed



HURT - JOHNNY CASH
And you could have it all. My empire of dirt.
I will let you down. I will make you hurt.

I wear this crown of thorns upon my liar´s chair.
Full of broken thoughts I cannot repair.
Beneath the stains of time the feelings disappear.
You are someone else. I am still right here.

THE BOTTOM LINE - DEPECHE MODE
Like a pawn on the eternal board
Who's never quite sure what he's moved towards
I walk blindly on

And heaven is in front of me
Your heaven beckons me enticingly
When I arrive it's gone
The river flows
The wise man knows
I follow you



LIGHT - INTERPOL
All that I see
show me your ways
teach me to meet my desires...with some grace

All that I fear
don't turn away
and leave me to plead in this hole of a place...what if I never break
estuary won't you take me
far away
far away

WHITE BLANK PAGE - MUMFORD & SONS
Can you lie next to her
And give her your heart, your heart
As well as your body
And can you lie next to her
And confess your love, your love
As well as your folly
And can you kneel before the king
And say I'm clean, I'm clean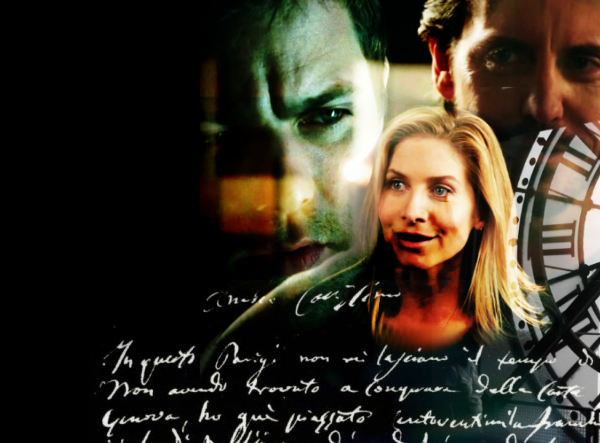 ROBOT BOY - LINKIN PARK
You say
The weight of the world
Has kept you from letting go

And you think
Compassion's a fault
And you'll never let it show

And you're sure
You've hurt in a way
That no one will ever know

THE BOXER - EDITORS
I'm attracted to the light
I'm attracted to the heat
It's a violent night
There are boxers in the street

Damn this place
makes a boy out of me
The ring meets my face
by the count of three!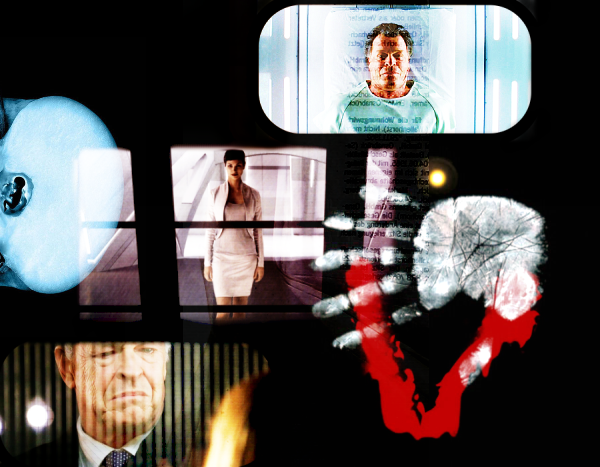 SUBTERRANEAN HOMESICK ALIEN - RADIOHEAD
I wish that they'd swoop down in a country lane
Late at night when I'm driving
Take me on board their beautiful ship
Show me the world as I'd love to see it

I'd tell all my friends
But they'd never believe
They'd think that I'd finally lost it completely

I'd show them the stars
And the meaning of life
They'd shut me away
But I'd be all right
All right...

HOW MUCH MORE - STARS
I'm alone and you're a man
I need you closer to me

My hands are tied
because I won't say goodbye
I tried
I told you I was brave but I lied

Is this the story or
is this the end
I always kill your shadow but,
here we are again



UPRISING - MUSE
Another promise, another scene, another seed
Another, packaged lie to keep us trapped in greed
With all the green belts wrapped around our minds
And endless red tape to keep the truth confined
(So come on!)

They will not force us
They will stop degrading us
They will not control us
We will be victorious



FACTORY - BAND OF HORSES
A man gets lonely, for heavens sake
He's wondering only what did you do today
The worlds spinning around into an old, sad song

Well I feel awful, and I believe
That time gets wasted in this misery
And darling, I never wanna come back home

DEAD HEARTS - STARS
Please, please tell me what they look like
Did they seem afraid of you?
They were kids that I once knew
They were kids that I once knew

I could say it, but you won't believe me
You say you do, but you don't deceive me
It's hard to know they're out there
It's hard to know that you still care

Zip



Do not repost these on tumblr. They will find their way into mine eventually.